To edit the website you can login with
https://[yourwebsite]/cms/
If you would like to log directly into the admin panels you can also go to
https://[yourwebsite]/duocms/
Password Login
Enter your username and password into the fields provided. The click the login button.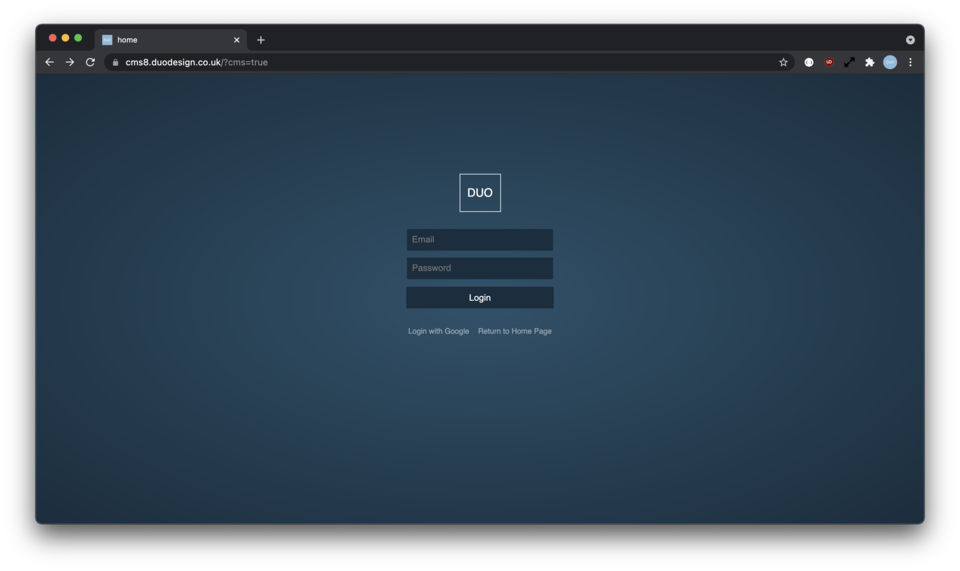 Logging In With Google
A safer way to login is to use the 'Login with Google' link below the login form. You can use this if you have a google account with the same email as your website login. The benefit of using this is it requires you to be logged into google, which prevents other users from guessing your password, and gives you one fewer password to remember.
Login with Google simply asks google for your email address. If we find that email address linked to an account on your website, you're logged in with that account.